OUR Dental STAFF
Each member of our dental staff is highly trained and committed to providing the best dental health care possible.
JESSIE
Dental Office Manager
BIO COMING SOON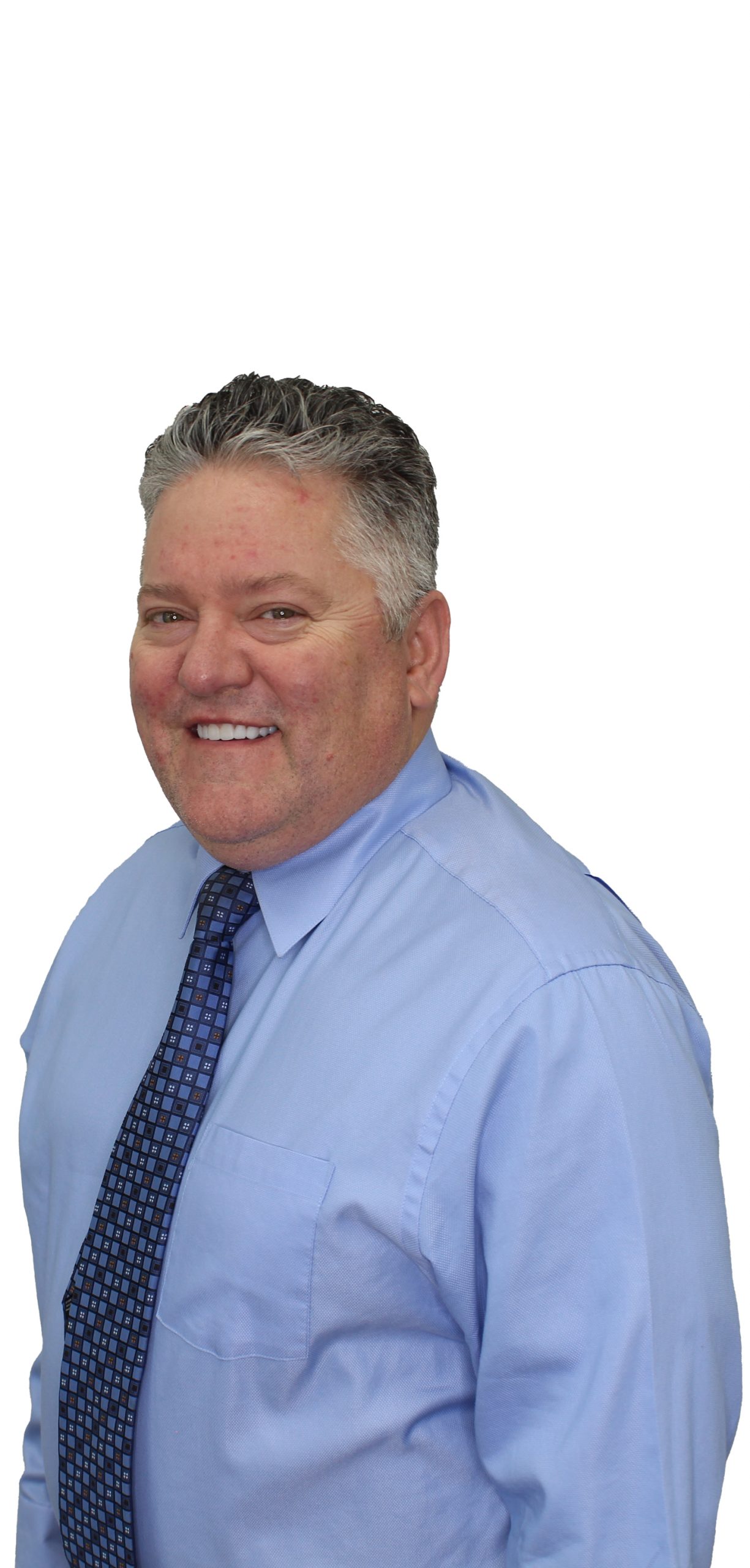 Bryan
Treatment Coordinator
I have been in dentistry for 34 years. I started as a dental assistant upon joining the air force. I was fortunate enough to be accepted into the dental hygiene program. Upon leaving the air force I was given the opportunity to build startup dental practices which I really enjoy the challenge. I thoroughly enough treating patients and the community. In my spare time i enjoy spending time with my loving family.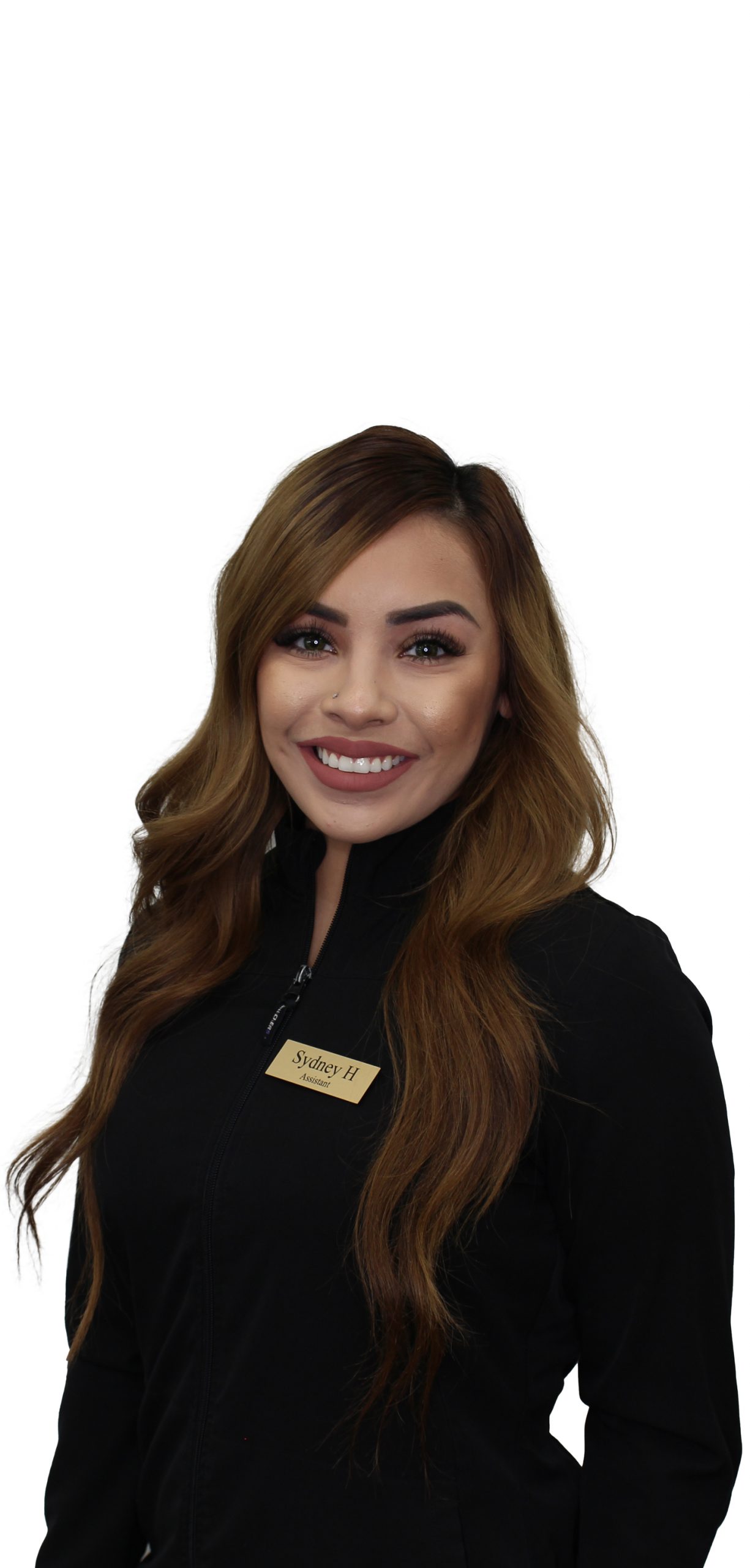 SYDNEY
Dental Assistant
Hi! My name is Sydney, I am a dental assistant at Maricopa Family Dentistry and Orthodontics. I often introduce myself as Syd due to it being a lot easier for many people. My favorite part of dentistry is seeing the positive life-changing results that cosmetic dentistry can provide for patients. I enjoy working with all the doctors at our office and mostly importantly, getting to know all of my patients.
Outside of work, I am a full time college student and I currently attend Northern Arizona University. I am working towards my bachelors degree in business. When I am not studying, I love spending time out doors and going on long road trips. I 
strive to ensure our patients always feel 100% informed and comfortable during their visit. To me
, there's nothing more gratifying than educating and helping our patients overcome their dental fears. Growing up, I have always enjoyed helping people. Therefore, I know I am in the right field.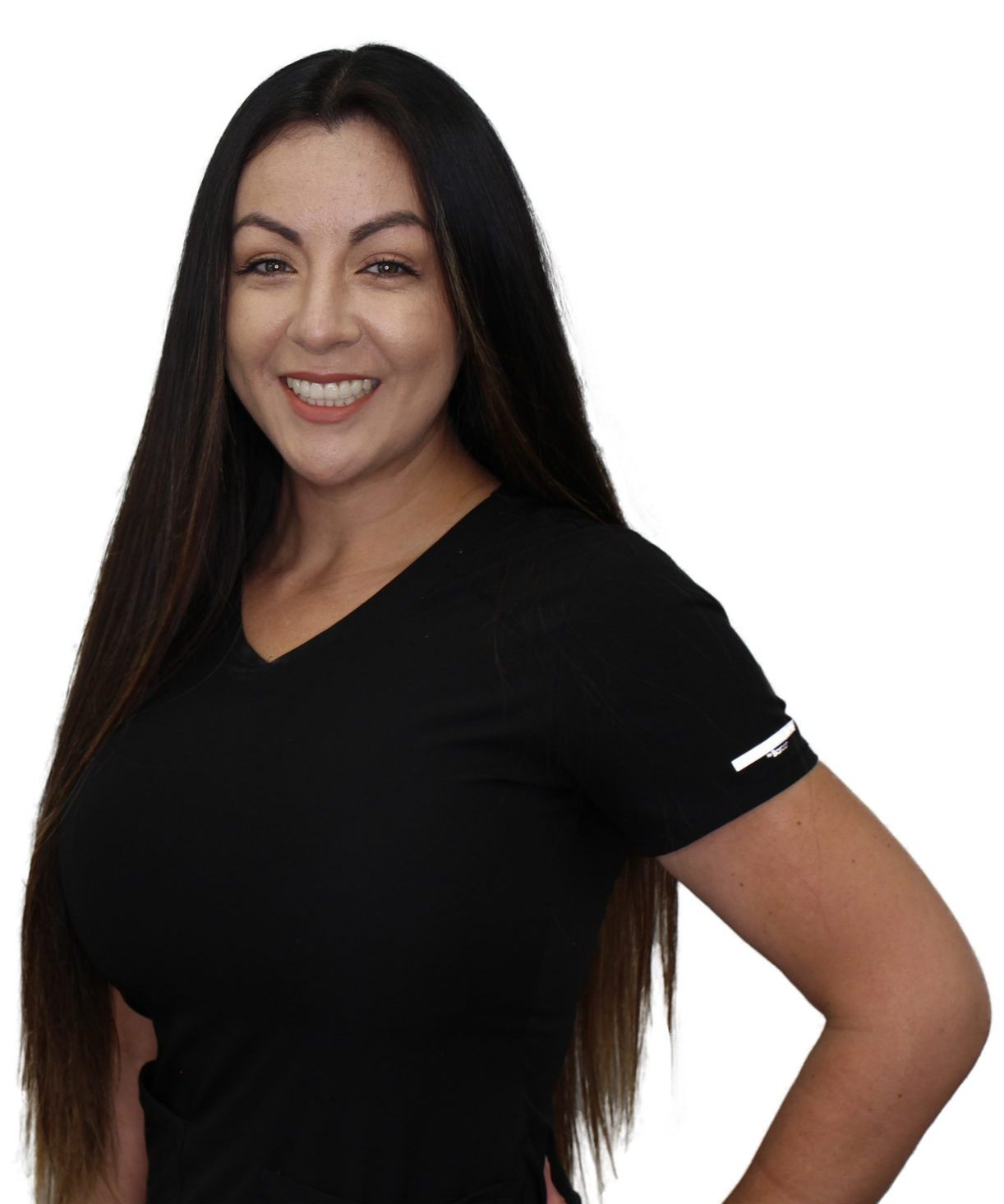 Jessica
Dental Assistant
Hi! My name is Jessica, I'm a dental assistant at Maricopa Family Dentistry & Orthodontics. I have been assisting for 8 years and I just LOVE it! All of our Doctors are amazing and that make assisting so much fun.
Outside of work I stay busy with my husband and daughter. We love spending time with family, we often go fishing, and every Sunday we are out watching my husband play baseball. I enjoy helping others and that's why I know I'm in the right field, helping patients smile is the best reward overall.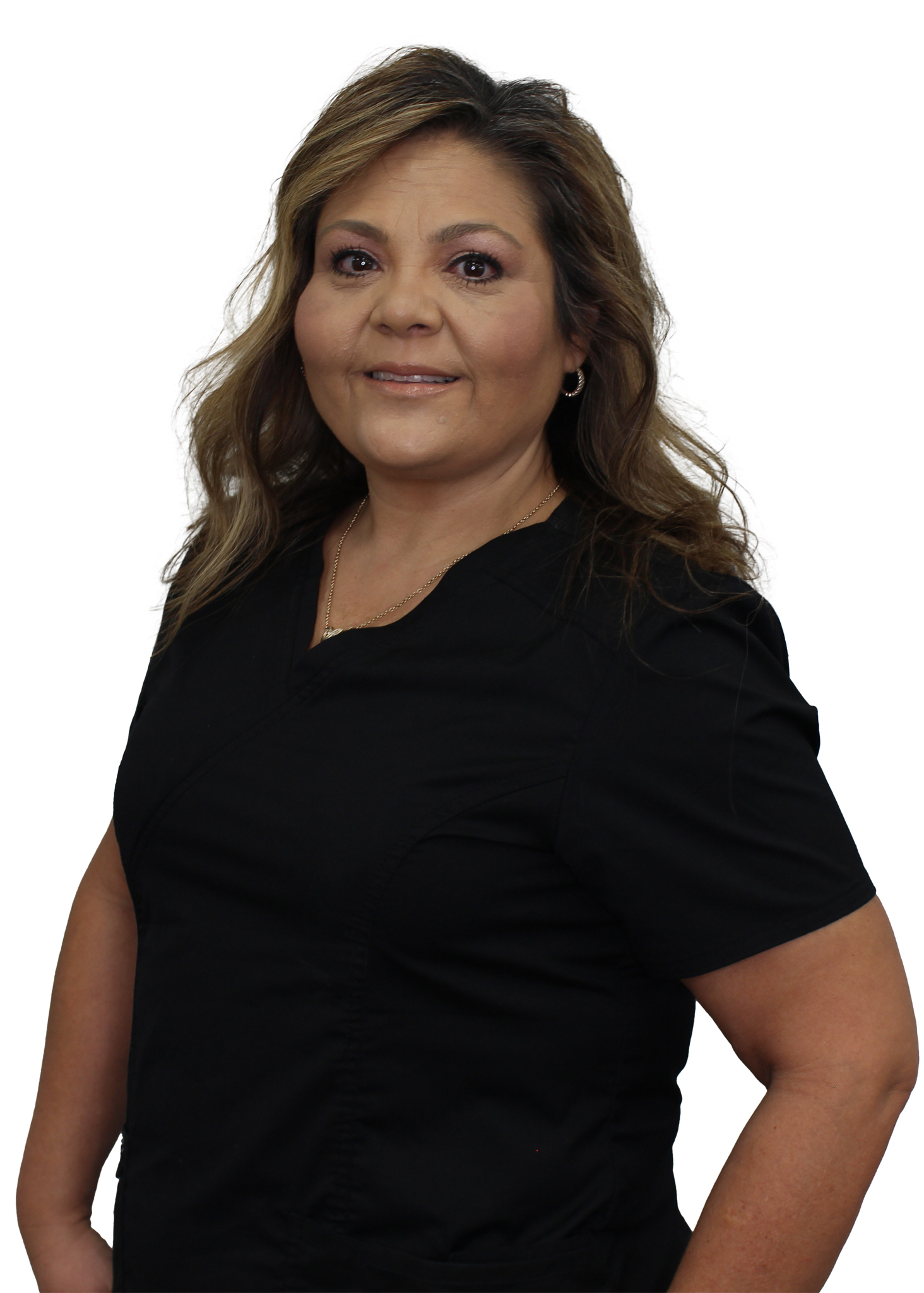 cindee
Dental Assistant
My name is Cindee, I have been a Dental Assistant since 2006. I have been with Maricopa Family Dentistry & Orthodontics & our sister office Delicate Dental since 2011. I LOVE being a Dental Assistant, I enjoy getting to know my patients and working with the dentist. As a child I grew up being afraid of the dentist, not knowing what was going on placed a fear in me, that I am sure a lot of people have. I am here to comfort and help educate the patient to make their dental visit as pleasant as it can be. So, when I see those smiling faces around town, I know that I had a hand in making that SMILE beautiful and healthy.
I was born in Ajo Arizona, raised in Pinetop Arizona and moved to Maricopa 2011. I have been happily married since 1998 and I have 2 children. We are a very active family, my children are active in school sports, we do off road desert quad racing, we enjoy boating at the lake, camping or just getting together with family. We participate in our community by helping out with school fund raising such as the Football and Baseball Booster Club and the local Community Trunk or Treat that is organized by my church.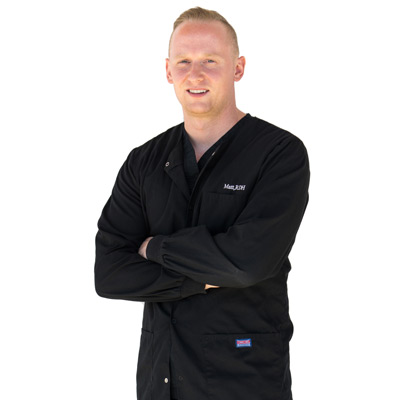 Matt
Dental Hygienist
After moving to Arizona in 2003, I have learned to enjoy the hot but short summers and always look forward to the great weather the other half of the year brings. If I'm not cleaning teeth, I enjoy riding bicycles, going snowboarding and going to the lake. I have a large family who also lives here in Arizona – two of which are dental hygienists themselves and a girlfriend who is on her way to medical school.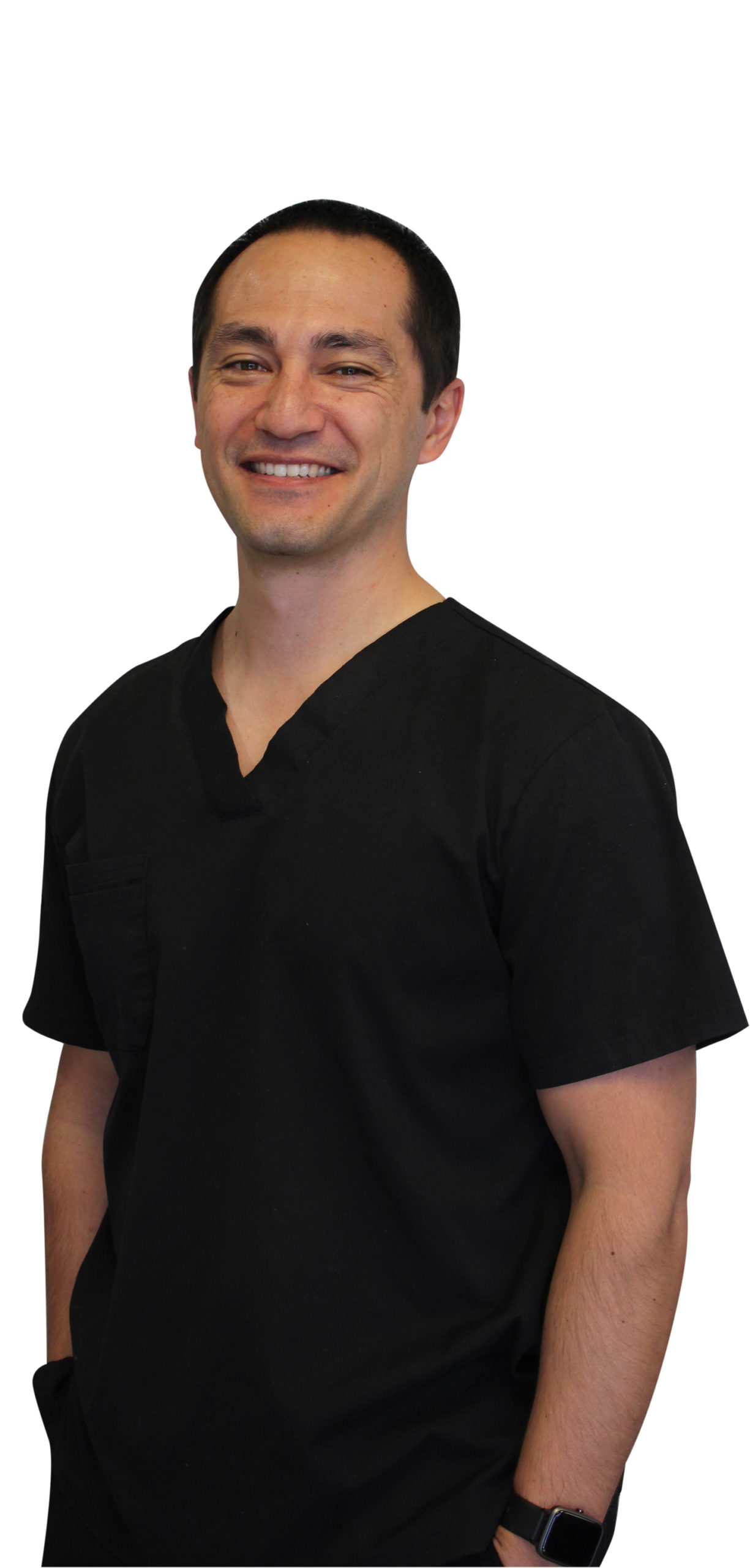 MARK
Dental Hygienist
I have been a hygienist since 2013. I received my Bachelors of Science in Dental Hygiene from Weber State University with honors from my program and cum laude overall from the university. I have a passion for whatever I do in the dental field. As a Hygienist, my goal is to give the best dental care and help my patients understand the importance of Oral Health. A patient's experience in the dental office is just as important to me as it is to them, and that is why I strive every day to strengthen my skills and gain a stronger knowledge to better serve my patient's needs.
I grew up in Cardston, Alberta Canada. I have been married since 2003 and currently have seven children. I love the Arizona sun and you can find me out on the lake Wakeboarding when I get chance. My family and I love spending time at the park shooting some hoops, riding skateboards and throwing the football around.
trang
Hygienist
I am Trang, a dental hygienist. I moved to Arizona 8 years ago. I have been in dentistry since 2005. After years of working as a dental assistant, I decided to further my education in dental field. I received my dental hygiene degree at Mesa Community College. I am working on my Bachelor of Science in Dental Hygiene at Northern Arizona University. I enjoy the opportunity to help my patients understand why complete oral care is so important to their overall health. With a gentle touch and understanding of dental anxieties, I strive to make the dental experience of my patients comfortable and relaxing.
Outside the offices, I enjoy spending time with my family, reading, cooking, crafting and beading wallets. I enjoy cooking varieties of recipes and create my own recipes.
TItianNa
Hygiene Assistant
Hi! I'm Titianna, and I'm the hygiene assistant here at MFDO. If you ever run into me outside this office, you'll find me either hiking or taking Zumba classes or I'll be with my amazing husband and two marvelous children.
I'm the oldest of four siblings and was raised in Casa Grande, AZ. I'm fresh out of school to become a hygienist assistant. I took the Carrington College 9-month program for dental assisting.
As a child, I always loved the smell and sounds of the dental office. Learning about my teeth in a formal setting was one of my goals; that's why I chose dentistry.
To me, it's sad to have a patient come in without their smile. Maybe it's because of a cracked tooth or a painful tooth or even a missing tooth, but when it's fixed the patient has his/her smile back and the transformation is great to watch. During the process I do everything I can to make the patient feel like they are a priority. Gaining their trust and respect is quite rewarding to me.
Prevention is so important if you want to keep your teeth for your entire life. Brushing twice daily and flossing is critical. If your oral hygiene is good, a lot of other things in your life are good.
I know if you come into our office, you'll feel its warm and welcoming atmosphere. You'll feel as if you were family, not strangers.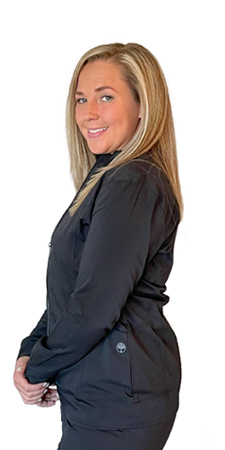 Jenn
Dental Hygienist
Hi! I'm Jenn Laning and I'm your Registered Dental Hygienist at Maricopa Family Dentistry and Orthodontics. When I work with you, I will always have your best interest at heart and will advocate for you.
I was born in Oklahoma but grew up in North Phoenix. My life when young was all about horseback riding lessons and playing soccer. When I got out of high school, I chose to be a vet tech because of my love for animals. I received my Associates degree in veterinary sciences.
My grandpa was a dentist so I sometimes think I must have gotten the tooth gene. As a vet tech, I primarily did the dental cleansings for dogs and cats. I enjoyed that so much that I decided to look into the dental field. I was a dental assistant for a little over a year and then got accepted into hygiene school. I've been in dentistry for 3 years but I'm a new hygiene graduate (Associates from Carrington College) – and proud of it! I plan on getting my B.S. for Dental Hygiene once I get acclimated to work.
My love for horses has lasted until now. I spend most of my free time with my horses, either riding them or caring for them. I love enjoying time with my kids and husband on our little ranch. We've been married 7 years and he is in the army. We have two sons together, 10 and 4 years old. We also have 3 horses and 5 dogs.
When I meet you at our office, I can promise to listen to your concerns and interests. I want to understand you fully. I find that many patients have a hard time following through with prevention if they don't know why they are doing something. I will spend the time explaining that reasoning. I'll ask you to show me how you are doing your home care so I can adjust your method to make it more effective. I love to explain the processes of disease so you can understand how to prevent or maintain your teeth/gums.
I am thrilled to be a part of such a great team and am looking forward to meeting new patients and continuing great relationships with patients I already know.