CALL FOR YOUR FREE DENTAL IMPLANT CONSULTATION
(520) 844-0735
you could have
A beautiful Smile that Lasts a Lifetime!
Find out why patients are lining up to get dental implants more than ever before – and how you can, too!  
Dental implants are easier and more affordable than ever before!
complimentary
consultation
Having a beautiful smile can be just a few days away.  Call now or click the button below and take next step.  Our friendly staff will set an appointment that is convenient for you.  We want you to feel at home when you come in. We want to know you are relaxed in the dental chair. And we want to understand what your dreams are. Our promise is that we will treat you like family. You'll always get our best recommendations.
Advantages of Dental Implants
There are many advantages to getting dental implants. Here are just a few: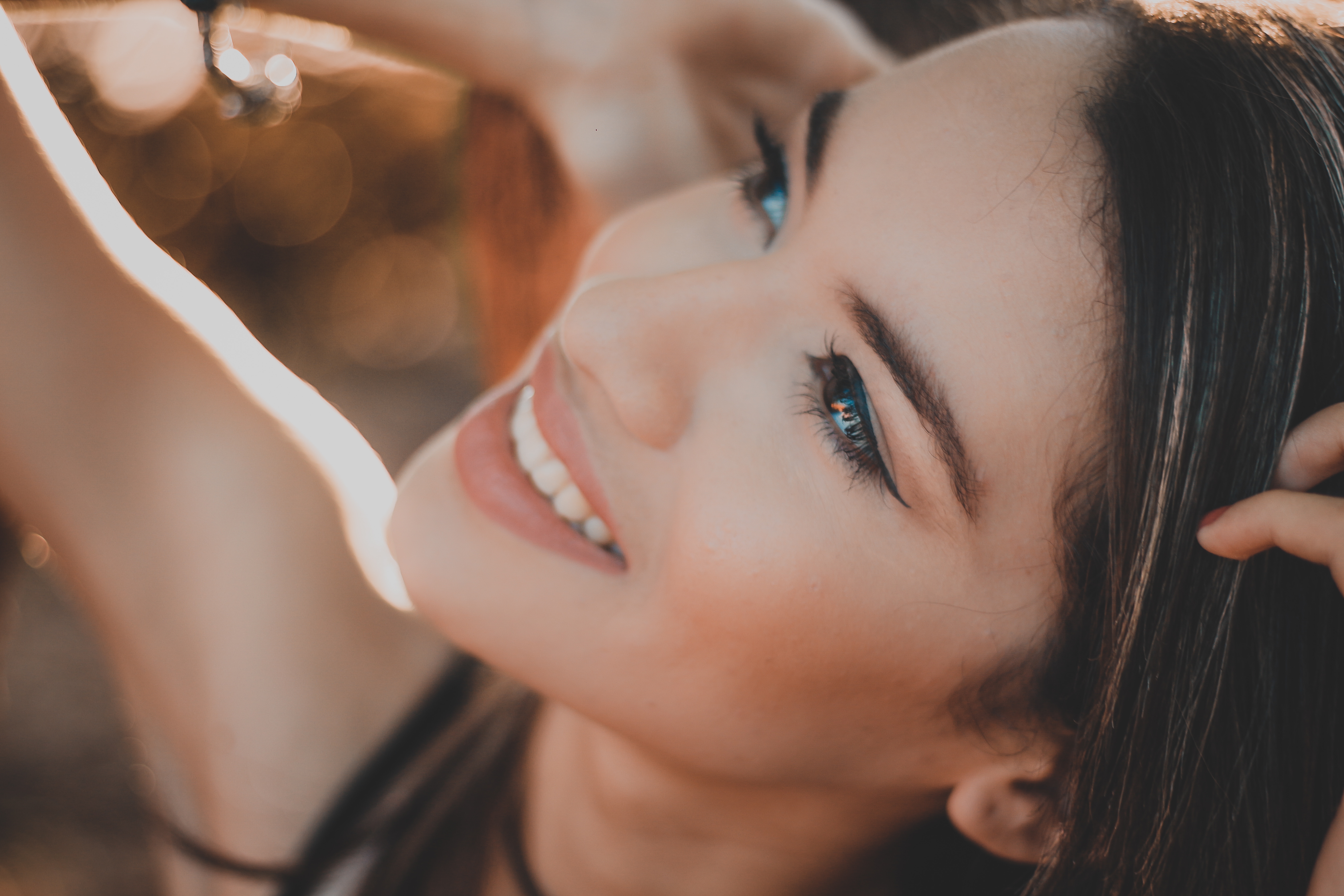 transform your appearance
Feel like a new person! Dental implants look and feel like your own teeth. After a while you won't feel a difference!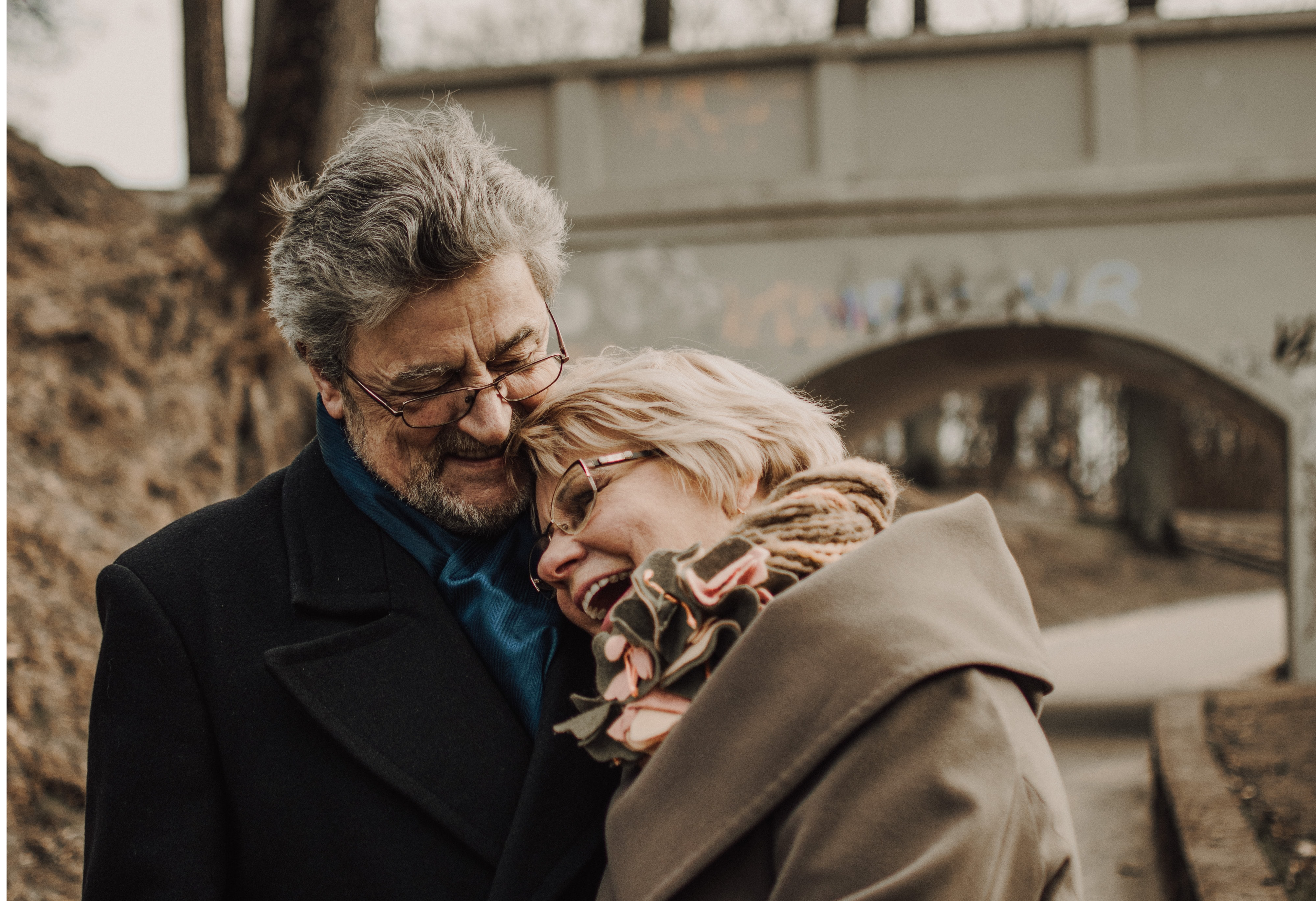 improved speech
You don't have to worry about your denture slipping out.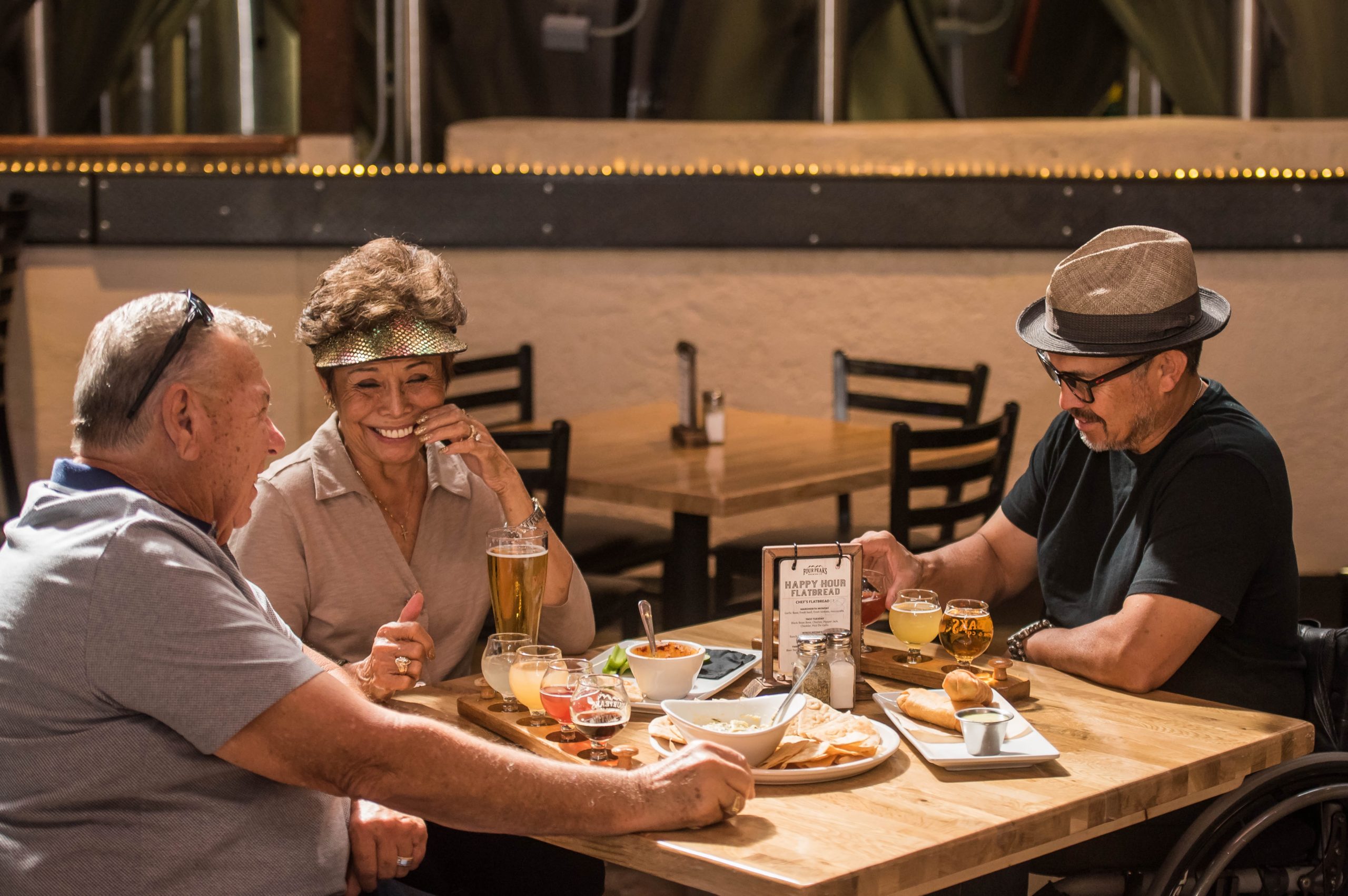 Easy eating
Dental implants are strong and you can eat whatever you want without worrying about your denture slipping.
what are dental implants?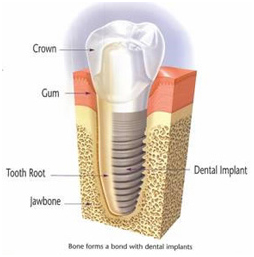 Dental implants are one of the greatest advancements in dentistry. Here's why:
An implant can replace a single tooth whereas a bridge requires drilling down the adjacent teeth.
Implants are much easier to clean because you can floss between them like a natural tooth. No more threading floss under a bridge!
They are comfortable and look more natural than a bridge.
If you have notable bone loss in the area of the implant, a bone graft might be required to build the bone back up. This is possible with an implant, as the implant integrates with the bone for strength.
Are you a Candidate for dental implants?
In general, if you have already lost a tooth then you are now a candidate for dental implants. It is very important that you discuss your health history with us and list all medications that you are taking. Certain medical conditions can compromise the success of dental implants. You must be able to maintain your implants by flossing and brushing to regulate the bacteria in your mouth. It is important that you have your teeth professionally cleaned twice a year. Your dental hygienist will use special tools to clean around the implant and your dentist will check your implants to make sure they are still well integrated in the bone. Come see us to know what's best for you!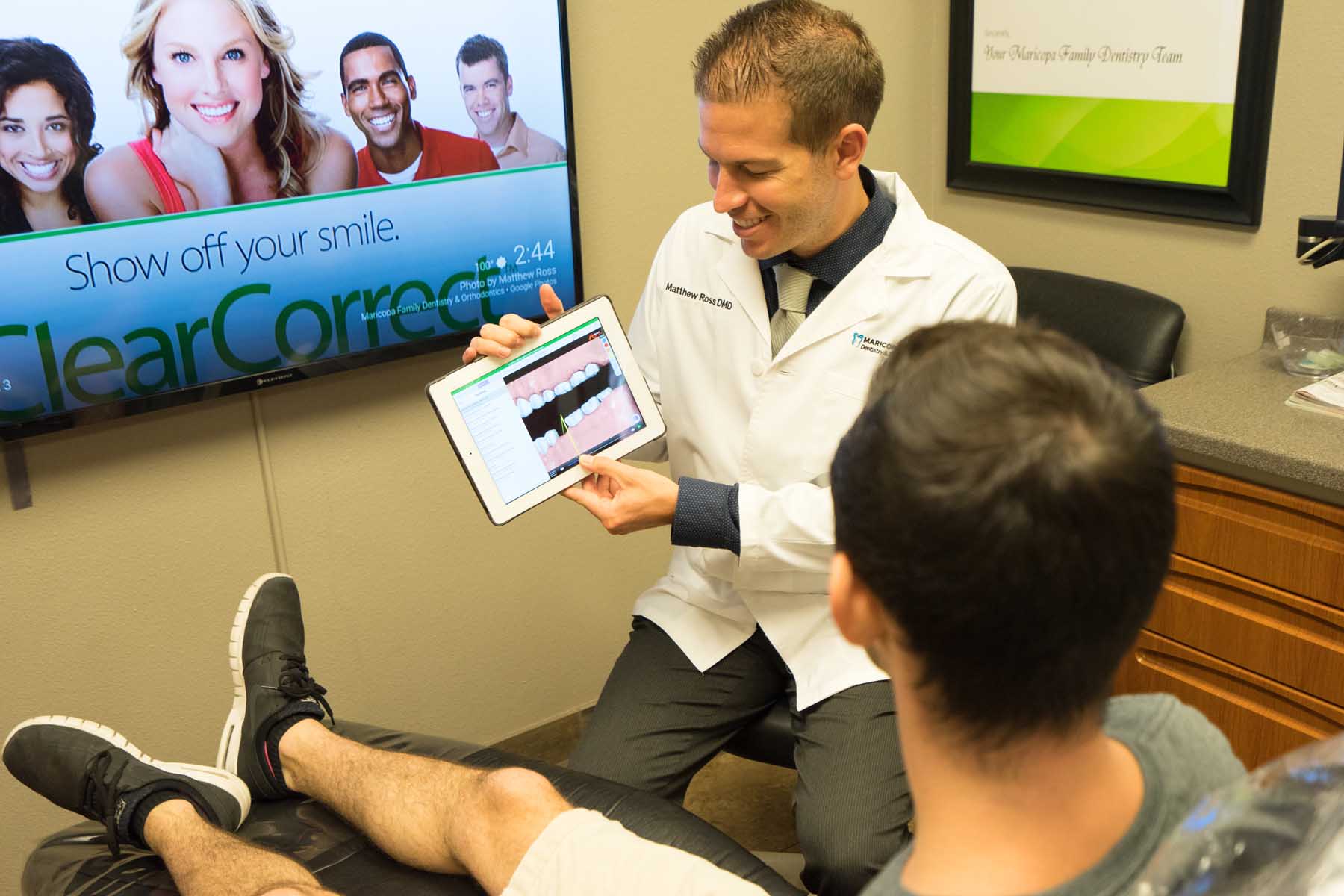 Each patient is different. After our initial consultation, we will provide you with a treatment plan including the estimated amount of time it will take to compete the process. Total treatment time depends on your needs, your medical and dental history, your jawbone condition, and the technique and materials we use. It can be as short as a few months, or more than a year for some complex conditions. Come see us today and we can put a plan together with you!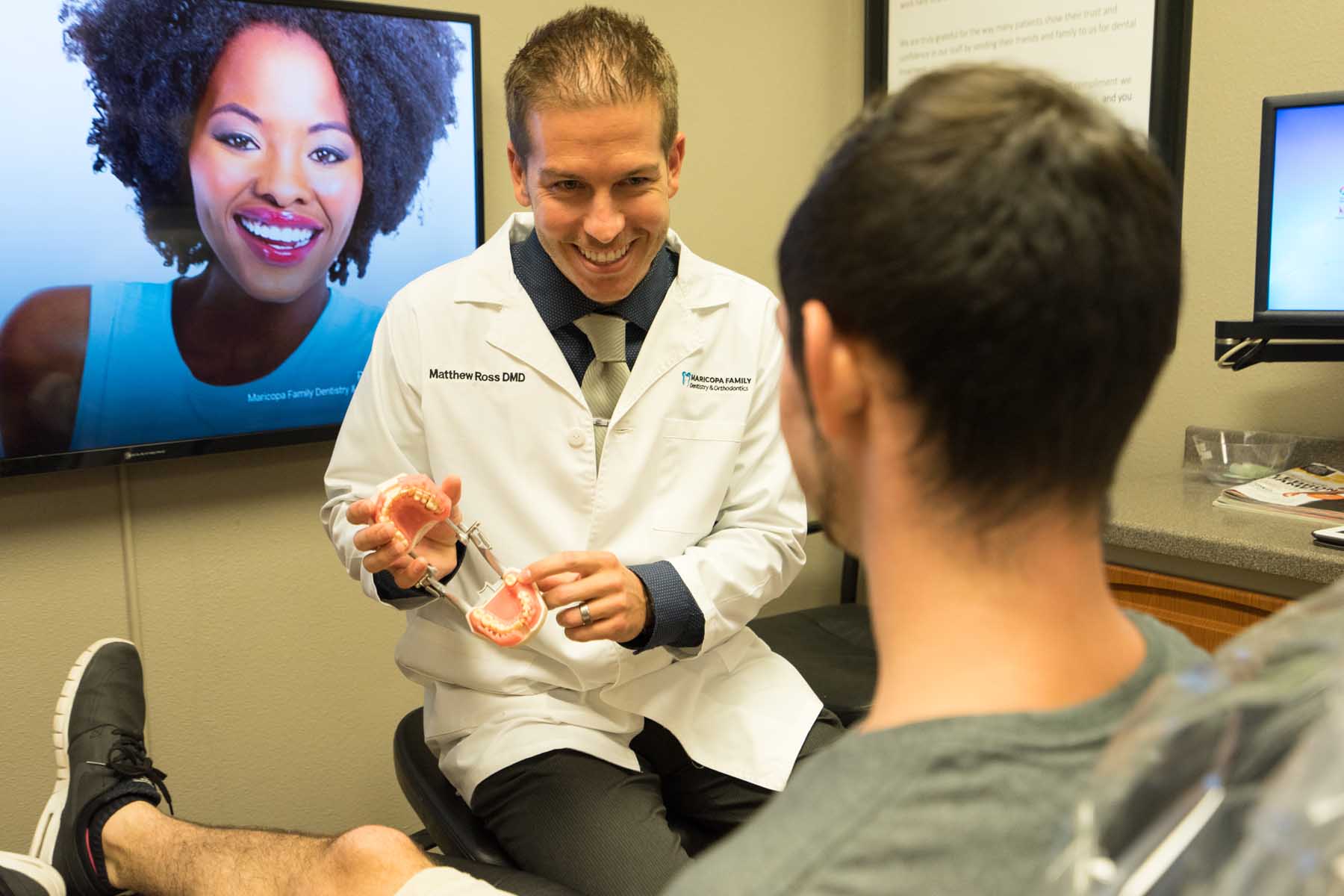 come see for yourself! we love happy patients!
I have been terrified to go to the Dentist since I was young. Dr. Ross and ALL of the staff have made me feel so comfortable. I've found myself telling other people "there's nothing to fear". I've had all of my wisdom teeth pulled at one time. I've had a deep cleaning and I now have braces.
From fear to fearless, because of everyone here.
You are a no pain facility. All the staff are very friendly, and knows you by name. Everyone there makes you feel like family. They will work with you for a payment plan so there is no reason not to visit them. Your comfort is a major concern with them. I found that they work around your schedule. There was many a times I would just drop in without an appointment and I was seen by my dentist. This IS one of the best places I have been to in Maricopa.
I'm not a fan of dentists, but Dr. Ross is THE exception. I had to get dental implants to my front four teeth. My bridge broke, I called and got an appointment for the that day (impossible if you know the area I live in, getting a same day appt. is not easy here). The procedure was very traumatic and painful (my fault, not his). Dr. Ross called me the next day, ON A SATURDAY, to check up on me. I have been to many dentists and I have never had such care as I was made to feel with him and his awesome staff!
Our Highly Trained Doctors
Meet our doctors and find out why our patients keep coming back. Training and experience make us one of the highest-rated dental health providers in the valley.
DMD
When not practicing dentistry, I love to travel and experience different parts of the world and spend time with my husband and our Great Dane, Mango. 
DMD
I grew up in Gilbert, Arizona as the oldest child in a family of six. I loved being part of a larger family and all the excitement that it brought around the house.
DMD
Spending time on my uncle's farm driving a tractor along with my cousins and four siblings in Richland, Washington, I was raised with small town, good solid values.
DMD
I was born in Tucson, Arizona and am the oldest of seven children. Thankfully, I was able to experience the rich Sonoran culture. In my free time, I enjoy going for walks with my husband and building my social media platforms.
Our Super Friendly Staff
It's the people at Maricopa Family Dentistry & Orthodontics that make our practice special! Each member of our staff is highly trained and committed to providing the best dental health care possible. We go out of our way to make sure you are comfortable and relaxed the entire time you're here.
MARICOPA FAMILY DENTISTRY AND ORTHODONTICS
44480 W Honeycutt Rd. Ste 110
Maricopa, AZ 85138
P: (520) 844-0735
BUSINESS HOURS
MONDAY: 8:30 AM – 5:00 PM
TUESDAY: 8:30 AM – 5:00 PM
WEDNESDAY: 8:30 AM – 5:00 PM
THURSDAY: 8:30 AM – 5:00 PM
FRIDAY: 8:00 AM – 3:00 PM
SATURDAY:  8:30 AM – 2:00 PM
SUNDAY: Closed